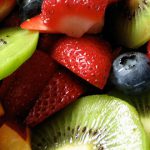 July 27, 2017 9:00 am
2 Comments
There are some health conditions that affect truck drivers more than others. Because drivers are on the road for long periods of time, challenging health conditions may arise. Fortunately, there are effective treatments and prevention methods for many of these conditions. Smith Transport believes healthy living is important, so it's our goal to provide wellness tips among the trucking industry.
Here are common conditions facing truck drivers and a few condition management tips:
Cigarette Smoking
Smoking causes over 440,000 deaths each year – over 135,000 of those are due to smoking-related cardiovascular disease. According to the American Heart Association, cigarette smokers are two to three times more likely to die from coronary heart disease than nonsmokers. When you stop using tobacco, you'll notice immediate benefits including:
Healthier looking skin and increased energy for physical activity.
Clean smelling clothes, hair, home, and vehicles.
More money for other items.
Quitting is a challenging task – especially if you have smoked for several years. There are many fantastic resources available to help you stop smoking. Resources can be tailored to fit your needs such as guides with helpful tips and contact with support staff. Take a look at these resources:
Obstructive Sleep Apnea (OSA)
Obstructive Sleep Apnea is the most common sleep disorder facing commercial drivers. OSA causes the upper airway to collapse during sleep, blocking the airway. This deprives the body of oxygen and interrupts sleep, leading to insufficient and poor quality sleep. One in four commercial drivers may be at risk for moderate to severe OSA. Drivers with OSA may suffer excessive daytime sleepiness, which can impair performance and increase the risk of vehicle accidents. Additionally, OSA increases risk for serious health conditions.
Risk Factors for OSA: Being overweight or obese, large neck circumference, high blood pressure, diabetes, and smoking
Symptoms of OSA: Loud snoring, breathing cessation during sleep, morning headaches, difficulty staying asleep, waking abruptly with a dry mouth, sore throat, and shortness of breath
Treatment: The most effective treatment of OSA is nasal positive airway pressure (PAP) treatment. A PAP device delivers a stream of pressurized air to the airway to prevent collapse of the upper airway during sleep. This device prevents or reduces apneas, allowing the person to get a better night's sleep.
Tips for Managing OSA:
Maintain a healthy lifestyle – An improved diet and regular exercise can help you lose weight or maintain a healthy weight. This can lead to an improvement in your OSA symptoms.
Limit alcohol and smoking – Alcohol relaxes your throat muscles and makes it much easier for these muscles to "collapse" and block your airway during sleep. Smoking inflames nasal tissues which can restrict your nasal airway. Limiting the two can help improve OSA.
Have a power inverter for your PAP – To enable over the road, in–cab PAP use, drivers should look into having a power inverter installed in the cab of the truck.
For more resources, check out the North American Fatigue Management site designed to address the issue of driver fatigue.
Mental Health
At some point in our lives, many of us find ourselves in positions where we feel overwhelmed. In fact, each year about 15 million Americans, including more than 6 million men, experience depression. Being away from home and on the road can cause stress. Stress, anxiety, and depression can be avoided if those at risk learn to identify the symptoms and are willing to ask for help. This is crucial to maintaining proper mental health, no matter what type of duties or demands you're undertaking.
The National Institute of Mental Health (NIMH) is a good starting point for learning more about the signs, symptoms, and treatments of depression. They provide information about the types of people and places that will make a referral to, or provide, diagnostic and treatment services. Managing good mental health is just as important as physical health!
________________________________
Whether or not you've experienced any of these conditions, it's helpful to understand common health conditions facing truck drivers so you can prevent or manage them. You can also spread awareness and help other drivers who may be living with these challenging conditions. Through support, effective treatments and prevention methods, we can all live a healthier and happier lifestyle.
Interested in driving for Smith?
Give one of Smith Transport's recruiters a call at 866.265.3718 or take a moment to apply online. We have numerous career opportunities for Company Drivers, Dedicated and Tanker positions. We look forward to speaking with you!
2 Responses