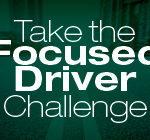 April 5, 2017 2:52 pm
Comment
At Smith Transport, we feel strongly about safety being treated as the number one priority for our drivers. Our highways can be dangerous as a result of all manner of traffic troublemakers. And to be fair, it's not just commuters who can make roads unsafe; truck drivers are sometimes guilty too. Distraction can happen, but there's simply no reason to allow everyday distractions to reduce our focus on the road. So, this April and every month of the year, let's take the pledge and help spread the word about the extreme dangers of distracted driving.
#JustDrive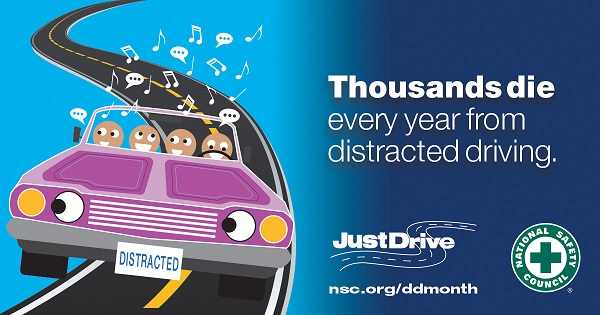 Inspired by our friends at ATA, here are a couple of tips for avoiding distracted driving:
Be Prepared for the Road
Don't be tempted to wake up and hit the road too quickly. Have some breakfast or a quick workout before starting your trip. You'll have more energy and be more alert for the challenges ahead. Even if you just take a walk around your rig, a little preparedness ritual will focus your mind and allow your circulation to pep up – improving muscle response, alertness, and quickening your reaction time. Even more, that little stroll may allow you to spot a low tire or another issue that may become a bigger problem later on.
Secure All Equipment and Cargo
Whether it's a minor inconvenience like dropping a snack or drink in the cab, or a far more major – and dangerous – mishap such as losing a tire, unsecured items can create quite the distraction for even the most seasoned drivers. Even a stray soft drink can find its way under your pedals and cause a loss of breaking and acceleration control. A little extra effort to ensure that the interior and exterior of your truck is in order can go a great way towards increasing safety for everyone on our highways and byways.
Forget the Phone
It's hard to resist taking a look at your phone once you hear the chime of a call or new text. But take some statistics from the National Safety Council into consideration next time you're tempted… Estimates place blame for 1.6 million auto crashes a year on drivers distracted by cell phone use. Even more, these accidents lead to approximately 330,000 injuries, and a significant number of deaths every year. That's why it's better to put phones and tablets out of sight and out of mind while driving. Even if you just take a look at your phone for five seconds at low highway speeds, your rig will have traveled about a football field before you get your eyes back on the road. Especially when you're behind the wheel of a fully loaded rig, a quick text should be the last thing on your mind. That text can wait! #JustDrive
Distracted Driving Awareness Month is in full swing, and we hope you join us this April in recognizing this important safety campaign. Stay focused on the road and keep safety first!
And for those of you who are also focused on developing your driving career, you should be interested in joining Smith Transport's elite team! Just send us an email at smith-recruiting@smithtransport.com, or give a recruiter a call at 866-265-3718. You can also apply online. We look forward to hearing from you!
Don't forget to check out Smith Transport on Facebook and Twitter!