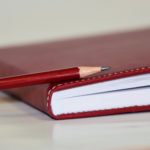 March 3, 2017 3:28 pm
Comment
At Smith Transport, we hear our drivers say a career out on the open road is no-doubt one of the more fulfilling choices. We can understand how pushing papers isn't nearly as enjoyable as pushing the throttle down on one of our top of the line rigs! But, like most positions, truck drivers do have some paperwork to handle. Check out a few tips on how to minimize the mess and maximize your miles (and money)!
Prioritize – Keeping the clutter off your dashboard or passenger seat is best done by recognizing what items are of importance. Obviously, records like Trip Reports are essential to hold on to, but what about that sandwich receipt? Are you keeping these two items together? No one likes being handed a mustard-yellow trip report, so consider what is – and isn't – worth keeping.
Sort – Take a moment to pick up a handy plastic divider pouch. Just a few dollars spent at the office store will make it easy to drop receipts, bills of lading, incidental repair records, or just about anything else into an appropriate divider you've labeled. You'd be amazed how many headaches are avoided by simply knowing your way around your own paper trail. As we all know, reimbursements always seem to come easier with the help of that pesky receipt that got up and walked away.
Make a Habit – The best laid plans aren't always followed with precision, but a little muscle memory goes a long way in keeping your records on track. We'd suggest picking one day of the week for sorting your various records, and maybe a monthly regimen for moving older files to a more permanent location, perhaps a secure place at home. There are also numerous apps and tools that'll convert and save your records to electronic files – worth every penny.
Cash-In – Playing accountant isn't the only reason to keep meticulous records. Especially for owner-operators, your daily expenses are likely to warrant some precious tax deductions that'll have you sitting pretty when your refund comes in. Plus, with industry regulations on driving time, all CMV drivers stand to benefit from less lost layover times, avoiding fines, and otherwise keeping their earnings in the fast lane.
Now nobody has guaranteed you fun in recordkeeping, but we do expect you'll manage at least one or two smiles as a result of your new good habits!
And if your current routines already translate to safe driving and a desire to improve your career, consider putting your skills to work with the best. Ready to hear more?
Give one of Smith Transport's recruiters a call at 866.265.3718 or take a moment to apply online. We're standing by to tell you all about the exciting driving opportunities at Smith!
And while you're at it, get to know us and give us a follow on Facebook and Twitter!