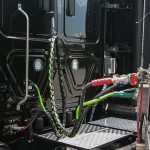 March 13, 2017 4:24 pm
2 Comments
At Smith Transport, we take pride in our equipment and the everyday maintenance that keeps our fine fleet of tractors in action, and makes our roads that much safer for everyone.
Truck drivers know that the law requires each driver to make numerous inspections of his or her vehicle. Whether checking the rig before each shift or every 24 hours, drivers are responsible for the safety of their vehicles at every turn. So, what makes for a solid inspection routine? Nothing beats the old ole' checklist, but sometimes it helps to keep in mind a more general theme. This will help you catch less-common issues and avoid missing a problem area just because it may not be specifically listed.
Just think – Inside. Outside. Under the Hood.
Inside
There's no doubt about it: reviewing the inside of your rig is key to starting an inspection off right. Have a good look to see that all gauges are in working order, no engine lights are on, and everything's reading as it should be. But don't stop there. Just as you may judge a person from how they keep their home, you – and DOT inspectors – can judge the readiness of your rig from the way you keep the interior. Are there papers on the dash just waiting for a gust of wind to obscure your vision or litter the highway? Is that soda bottle in prime position to roll under your pedals? We sure hope not.
Outside
There's no doubt plenty to examine here, but again – let's consider what may lie beyond your average list. Sure, those tires look solid, but have you picked up a windshield-splitting rock that's wedged in? Lights and reflectors are there, but are they clean and free from dirt and damage, which could reduce their effectiveness? You'd be surprised what experienced drivers can pick up just from noticing something "isn't right." Again, your checklist is king here, but try to take a moment to consider rivets, screws, and other less commonly inspected items that can nevertheless create problems on the interstate. And make sure to peek around those wheels to see that your brake linkage and other components are in top shape too.
Under the Hood
You can't overlook fluid levels and obvious leaks, but when's the last time you checked the mounts on your air compressor or your steering gear box? Give a good once-over of your hoses and belts to makes sure you don't see any leaks, frays, or cracking due to age. It's rarely too long before a bad belt makes for a bad day. And while you're at it, a popped hood makes for a golden opportunity to check electrical wires for damage or corrosion, and to make sure any hose clamps and other fasteners are tight and fitted where they should be.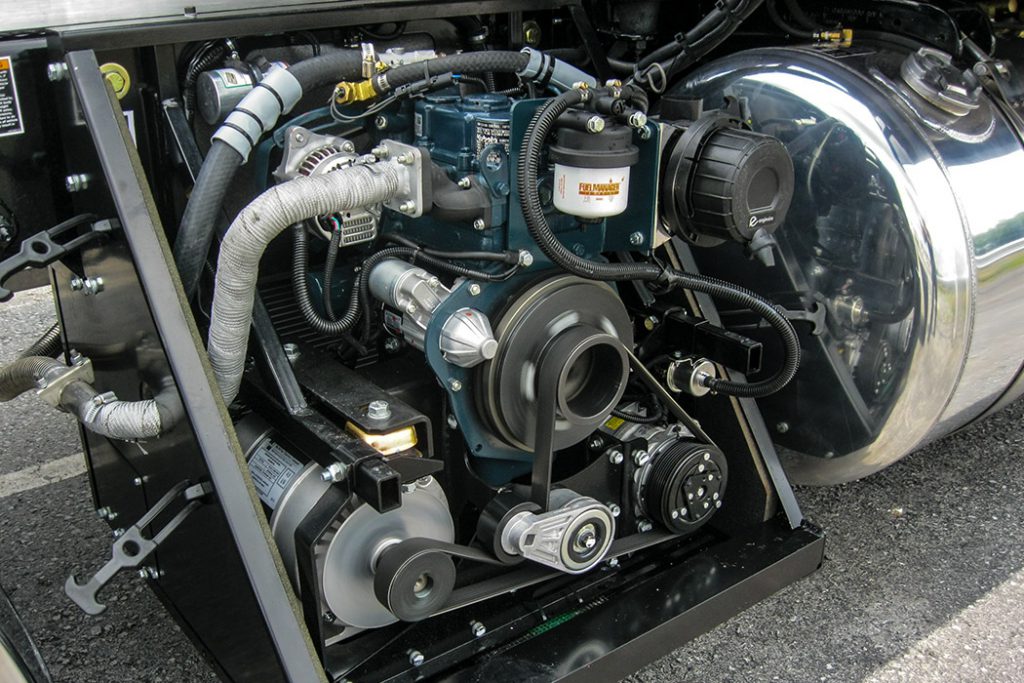 Inside. Outside. Under the Hood. – it may be a little simplistic, but we think it's a pretty helpful way to take a more holistic approach to daily inspections and ensure you don't limit yourself to a checklist alone. How do you keep your rig in top shape? Let us know on Facebook and Twitter!
And if you're interested in driving for a company that puts safety right up there with top equipment, home time, pay, and benefits, it's time you give one of Smith Transport's recruiters a call at 866.265.3718 or take a moment to apply online. Our recruiters are happily standing by ready to answer your questions!
2 Responses