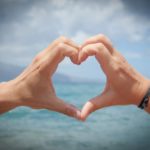 February 9, 2017 7:49 pm
Comment
At Smith Transport, we love trucking. That's why we use our blog to give helpful, informative tips to those in the truck driving and transportation industry. And soon enough spreading the love for trucking won't be the only thing on our minds… Valentine's Day 2017 is just around the corner. Now's the time to get plans together to show your love to that special someone in your life before it's too late!
But what if you're on a long haul trip or need to work on February 14th? No worries, take a look at our 5 Valentine's Day tips for truck drivers sure to help you share the love, no matter where you are.
Be the Early Bird
Nothing says you care like proving that you've been eagerly anticipating Valentine's Day. A friendly text or call as your loved one starts his or her day will be sure to put on smile on their face and make the rest of their day wonderful. This'll make your next gestures even better, too!
Flowers = Always
Unless the apple of your eye is one of the few folks that aren't keen on flowers, some roses or other pretty blooms should be headed their way. Flowers are the classic gift of affection, and arguably the most important item on your Valentine's list. The good news is the world is overflowing with beautiful, affordable options for having flowers delivered on your behalf.
Schedule a Time To Talk
Of course, a phone call is obligatory. But calls made on a whim may not go so well. What if your schedules don't line up, or unanticipated task creeps in? By planning a time to chat ahead of time, you'll be sure to have a stress-free and happy conversation. Even better, you can try and find WI-FI to upgrade your call to a face-to-face date via Skype or FaceTime.
Send a Romantic Dinner
Send a dinner? Certainly. Apps like Eat24 allow you to order food from a wide range of restaurants that are happy to deliver. Order a delicious meal (don't forget dessert!) to show up at the doorstep just in time for dinner. No effort cooking and cleaning, a nice surprise, and a full belly make for a happy relationship!
Deploy the "I Care" Package
Real smooth operators know how to plan ahead. Consider filling a goody bag and hiding it somewhere at your loved one's house before you hit the road. Maybe toss in some chocolates, a thoughtful note, and a favorite movie. Then, tuck it away out of site. Once Valentine's rolls around, give him or her a call and tip them off. They'll be delighted by the surprise, and even more impressed that you made such an effort to make them happy.
Whatever you do on Valentine's Day, just make sure to take some time to ensure your loved one's day special. Just like a good day on the road, a strong relationship requires planning and attention to detail. Hopefully, with these tips, your Valentine Day's will be one to remember!
Ready to make a great living as a Smith Transport driver on the open road? Get in touch with our friendly recruiters today at smith-recruiting@smithtransport.com or 866-265-3718. Ready to apply? Just click here and get your application on its way.
Join the conversation with Smith Transport on Facebook and Twitter!