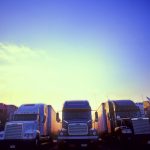 August 29, 2016 2:03 pm
Comment
Anyone who knows a little bit about trucking knows that the industry, like many others, can be affected quite a bit by various economic developments. If international trade slows, so do the trucks. If fuel prices drop, the trucking industry picks up the speed. So what's the status looking like so far in 2016?
In short, we at Smith Transport think things are looking pretty great. Although the industry got off to a slow start during the first half of this year, new statistics show that the industry is improving – for companies and drivers both!
According the U.S. Labor Department, trucking companies across the United States added roughly 1,700 jobs to their books during the month of July. While jobs in the industry are generally down a bit from the start of 2016, this news shows the industry has made some adjustments and is back to growing with the American economy as a whole. In fact, the transportation and logistics sector has picked up nearly 12,000 jobs during the same period.
As the American Trucking Association's (ATA) Chief Economist Bob Costello put it, "While the first half of 2016 has been challenging for the industry, trucking is coming off two very strong years and we are optimistic about the future."
And that sentiment was echoed recently in an article penned by the former President of ATA earlier this month. After taking the time to consider challenges and opportunities for the industry – including aging transportation infrastructure and continued driver shortages, Bill Graves expressed confidence that, "the trucking industry will continue to be a vital part of our nation's economy – moving America's good safely and efficiently."
There's no doubt that this is an exciting and dynamic time to enter the trucking industry, and there is plenty of opportunity available for both new driver candidates and experienced truckers alike. And if you fall into either one of those camps, we'd sure be pleased to help you make your way!
SEE ALSO: 3 Reasons Why You Should Be a Truck Driver
So what's stopping you from getting behind the wheel – and earning a solid living and excellent benefits along the way? The industry is growing and there's definitely a place for you. Why not put your skills to work for one of the best carriers on the road? Contact a Smith Transport recruiter now at 866-265-3718 or smith-recruiting@smithtransport.com. If you're ready to become a part of our elite fleet, apply online now!
In the meantime, give us a follow on Facebook and Twitter. We look forward to hearing from you!