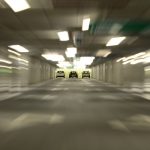 July 11, 2016 11:41 am
1 Comment
For those of us that spend our time earning money behind the wheel at Smith Transport, it often seems like not a day goes by without navigating around some perils on the road. But of all the negligent drivers, bad weather, and other hazards on the road itself, another equally threatening scourge lurks in the shadows of warehouse yards and unsecure truck stops – freight thieves.
According to the guys at Freight Watch International, who keep a vigilant eye on these sorts of things, instances of cargo theft appear to be on the rise so far this year. In the first quarter, thefts of cargo are up about 8%. And numbers like that can really hit the bottom line, especially if you're an Owner Operator or your insurance isn't the best. According to reports, the average theft in 2016 has caused a loss of $112,467.00. Ouch!
So what is a prudent truck driver to do to prevent idle hands from making off with a load? Here are a few tips!
1.              Park Safe – Unsecured parking areas remain the primary location where thefts are taking place. According to Freight Watch International, nearly 90% of cargo thefts happen here. So when you can't park behind a sturdy fence or leave your trailer empty, do your best to let her rest somewhere well lit, and preferably somewhere with security staff on hand.
2.              Lay Low – How many times have you spotted a carelessly parked vehicle with electronics on the dashboard or luggage in plain view? Well, not all passersby are as honest as you are. Keep your valuables out of sight as not to suggest your valuable cargo is secured just as haphazardly. Even little things like keeping your truck clean can help. Which driver do you think has a closer eye on his cargo: the driver with a battered, dirty rig out back, or the professional who keeps his equipment shining with pride?
3.              Watch the Clock – Or maybe we should say calendar. You may be surprised to hear that reports have shown weekdays to be just as likely to produce cargo thefts as the weekends. It seems the bad guys work when we do, and that makes plenty of sense. When trucks and drivers are busy on the move, they're more likely to make a mistake that invites a criminal interest. Don't let your guard down on the weekend or let a hectic schedule keep your eye off your precious cargo.
4.              Check Your Tech – Plenty of widely available products can reduce thieves' ability to make off with your cargo. Go for ISO 17712 compliant barrier seals on your trailers and make sure your locks are top of the line. And don't ignore your facilities. Encourage reporting of any suspicious fellows spotted near your warehouse and ensure you have backups for any anti-theft systems. Alarms don't work when the power is out, but thieves sure do.
So take a look at your truck, trailer, and the way you conduct yourself on the road. Can you do something better to take a bite out cargo theft?
And if you're looking for more tips on trucking, news, or tips for life on the road, stay tuned to the Smith blog! For those of you interested in joining our elite team, send us an email at smith-recruiting@smithtransport.com or give a recruiter a call at 866-265-3718. You can even apply online. We look forward to hearing from you!
And while you're at it, don't forget to check out Smith Transport on Facebook and Twitter!
One Response