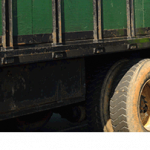 March 17, 2016 8:55 am
Comment
The Commercial Vehicle Safety Alliance's (CVSA) has announced their 29th annual International Roadcheck. The three-day event will take place June 7-9, 2016.
So what's International Roadcheck? Well, it's a 72-hour period when approximately 10,000 CVSA-certified local, state, provincial and federal inspectors in jurisdictions across North America perform truck and bus inspections. It's the largest targeted enforcement program on commercial motor vehicles in the world, with nearly 17 trucks or buses inspected every minute in Canada, the United States and Mexico.
During the annual three-day event, CVSA-certified inspectors conduct compliance, enforcement and educational initiatives targeted at various elements of motor carrier, vehicle, driver, and cargo safety and security. According to CVSA, here's a look at what all inspectors will be checking:
Inspectors primarily conducted the North American Standard Level I Inspection, which is the most thorough roadside inspection. It is a 37-step procedure that includes an examination of both the driver and vehicle. Drivers are required to provide items such as their license, endorsements, medical card and hours-of-service documentation, and are checked for seat belt usage and the use of alcohol and/or drugs. The vehicle inspection includes checking items such as the braking system, coupling devices, exhaust system, frame, fuel system, lights, safe loading, steering mechanism, drive line, suspension, tires, van and open-top trailer bodies, wheels and rims, windshield wipers, and emergency exits on buses.
As you can see, it's extremely important to be prepared and in-the-know for this annual inspection. You can learn more by visiting CVSA.org.
At Smith Transport, safety is our number one priority. An enduring commitment to safety is part of our daily landscape. We feel a sense of responsibility to America's motoring public that drives us to cutting edge safety technology and instruction. We encourage everyone this summer and year round to keep safety top of mind, no matter when or where!
Looking to start your truck driving career at a place that cares about each and every driver, offers second to none equipment, and provides excellent pay and benefits? Get in touch with Smith Transport today at 866-265-3718 or smith-recruiting@smithtransport.com or apply HERE.
Don't forget to follow Smith Transport on Facebook and Twitter!