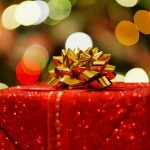 December 7, 2015 9:24 am
Comment
One of the great things about driving for a solid company like Smith Transport – beyond excellent pay and benefits – is the ability to enjoy good hometime with friends and family (speaking of, did you know our regional positions are home weekly, OTR is bi-weekly, and we also offer dedicated driver positions?)
For many, there's simply no time of year where this is more valuable than the holiday season. One holiday tradition is exchanging of gifts, but it can be hard thinking of the perfect gift for someone who spends much of their time traveling behind the wheel. But don't worry—we've scoured the Internet for a few mobile presents that should make any trucker happy!
Check out these 8 great Christmas gifts for truck drivers:
1. Driver's Seat Comfort Cushion
Something to make their "three window office" more comfortable.
2. The Compact Travel Cooler
Make sure foods and snacks are ready for the road.
3. Flexible LED Flashlight
A handy tool to keep them out of the dark.
4. Electric Blanket for Vehicles
For the extra cold winter nights.
5. Coffee and Beverage Mug
Something to get them going in the morning.
6. Travel Tool Set
If it's broke, help them fix it.
7. Mobile Slow Cooker
An easy way to add ingredients, drive, and dinner is ready.
8. Cell Phone Backup Battery
To always be charged up and never out of touch.
Of course, the links we've shared here are just some examples of what we found and we encourage you to look around for the gift that's best for your situation. That said, we certainly hope that these ideas will help you find the perfect gift for the truck driver in your life!
Looking for the perfect trucking career? Give a gift to yourself by applying at Smith Transport and see what exciting career opportunities are in store for you! Just give us a call at 866-265-3718 or jingle on over to apply online. You'll be pleased you did.
In the meantime, check out what we're up to on Facebook and Twitter. We'll be happy to see you there!