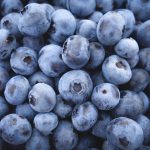 November 11, 2015 1:06 pm
Comment
Truck drivers are known for several endearing qualities. They are industrious people with well-worn working hands and a can-do attitude. They're known for making the most of travel while over the road and appreciate a "three window office view." Although truck drivers get to see the country while getting paid, the sedentary lifestyle of a job behind the wheel means drivers should take extra steps to eat healthy along the way. It turns out siren call of the chili-cheese burger, pizza buffet, and crispy potato chips are just as strong today as they were in days past. But with today's resources, excuses for being out of shape are going out the road!
Let's talk trucking and health.
One of the best things you can do to stay healthy on the road is to think about what you plan to eat at mealtime. Luckily, eating light on the road isn't too different from smart eating anywhere else. The key is to plan ahead! We all know how convenient it is to choose a greasy cheeseburger when it's the quickest option, but choosing this type of poor nutrition on a regular basis will catch up fast.
First, research a few meal ideas. Check out TheHealthyTrucker.net which features easy recipes specifically for OTR drivers, reviews of exercise equipment, and plenty of other tips for keeping fit in the fast lane. Looking for even more motivation? HealthyTrucker.com (similar name, different site) provides health programs and challenges drivers can sign up for.
Try using your days at home to think about what you'd like to eat on the road, keeping in mind your favorite, healthiest options. Maybe skip the frozen breakfast sausage biscuits and pack some fruits instead. An apple a day keeps the doctor away. But an apple with a banana will keep the hunger away, too!
For lunch, consider a fresh salad with lots of healthy toppings. Make a couple at home before hitting the road and keep them in a fridge or portable cooler for the ride. There's nothing wrong with meat for dinner, just try to cut out the breads, oils, and fatty sauces that often accompany meat. Make smart choices like holding the mayo and sticking with mustard. And of course, drink more water! No matter how you plan to eat healthier, the point is to make sure you prepare yourself for success by avoiding the temptation of hunger as you navigate fast food boulevard.
Need one more reason to get healthy this year? You'll save money! Even though fast food is considered expensive, you'll be truly amazed when you see how much you'll save by making your own healthy meals. Veggies, fruits, and lean meats are much cheaper when bought in bulk. Stock up and watch your savings grow while your waistline shrinks. Who wouldn't want to be healthy, wealthy, and wise?! A long and happy life is on the horizon, and you're in the driver's seat.
When you make healthy lifestyle changes, you'll have more energy, look better, sleep better, and decrease your risk of heart problems and diabetes. Spending hours behind the wheel doesn't leave for the most convenient or active day, so every little thing you do to make smart improvements is helpful!
Smith Transport is hiring truck drivers and we want to hear from you! Check out our truck driving opportunities on our website and contact a recruiter at smith-recruiting@smithtransport.com or 866-265-3718. If you're ready to apply online, click here.
Get social with us and follow Smith Transport on Facebook and Twitter!