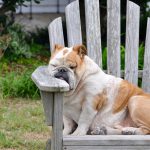 October 14, 2015 9:00 am
Comment
Being a truck driver is a fantastic career (especially at Smith Transport!) Truck drivers are able to help America move forward by providing families and businesses with the supplies they need. The employment opportunities are endless, and drivers are able to experience freedom on the open road. The trucking industry offers many rewarding perks!
In addition to all of the wonderful aspects of a truck driving job, there are also unique facets that sets it apart from your common 8:00 – 5:00 workday, leading us to the Hours of Service rule. The FMCSA enforces this regulation for those who drive a commercial motor vehicle–and for good reason. The rule is put into place to help reduce the possibility of driver fatigue. Long hours are associated with an increased risk of crashes, as well as chronic health conditions associated with lack of sleep. Click here to read a summary of HOS Regulations for drivers.
So why is it so important that drivers meet rest requirements? Because rest and safety go hand-in-hand!
Fatigue isn't a new issue in the trucking world. Drivers are required to drive long distances for extended lengths of time, and time is of the essence in the transportation industry. But transporting goods in timely manner is not the most important goal–it's safe roads. Smith Transport is committed to safety, and that's why we want to spread the word on sleep-deprived risk factors.
Poor-quality sleep leads to:
Increased fatigue;
Decreased alertness, and;
Impaired performance in a variety of cognitive psychomotor tests.
Sleep plays a vital role in good health and overall well-being. Getting enough quality sleep helps protect our mental and physical health, quality of life, and safety. It helps our brains work the way they're supposed to. While we sleep, our brains are preparing for the next day. It's forming new pathways to help us function at an optimal level. Being able to function properly throughout the day are key factors in fulfilling a truck driver's day-to-day duties.
In addition, lapses of attention are more likely to occur when a person is sleep-deprived. It's an extremely dangerous situation when someone experiences these symptoms behind the wheel of an 18-wheeler because they have slower reaction times and make more mistakes. The damage from sleep deficiency can occur in an instant (such as a vehicle accident.) Truck drivers must be able to effectively pay attention.
Sleep deprivation affects how a person thinks, reacts, learns, and works on a daily basis. It's crucial for truck drivers to meet rest requirements for a productive workday and more importantly, safer roads. So let's leave today remembering the Hours of Service regulations are there for our safety and well-being. Get some quality shut-eye tonight!
Interested in driving for Smith Transport? Our recruiters would love to speak with you! Get in touch:
Email – smith-recruiting@smithtransport.com
Phone – (866) 265-3718
Apply Now – HERE
Be sure to follow Smith Transport on Facebook and Twitter!