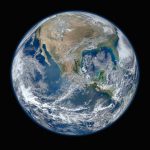 October 8, 2015 11:37 am
Comment
We're feeling international today and thought it would be fun to step outside of the U.S. and take a look at trucking around the world.
First, it's no secret that truck driving can be a demanding job. Drivers have to contend with hectic traffic, time away from home, heavy loads, and all sorts of weather. Even though it isn't always easy, plenty of folks are extremely happy to launch a career in trucking, where the benefits definitely outweigh the risks. They get paid well while traveling the country and experiencing new towns, all while feeling good knowing that they're moving America forward.
But what is it like to be a truck driver in other parts of the world? What are some of the hazards? What about the highlights? Check out a few of these cases abroad to see why truck driving stateside is a pretty good deal.
Let's travel "down under" to visit our Australian cousins. Here you'll find a large island, country, and continent, all at the same time. It's about the size of the continental United States and the middle is full of desert. Yes, we are talking about the famous outback, home to kangaroos, koalas, and the platypus. But these aren't the only interesting creatures crawling the outback. This is the land of the "road train." These rigs are set up for efficiency, hauling all manner of goods across the long, flat landscape. The largest of these road trains can reach almost 200 tons in weight. The longest road train on record didn't travel too far, but it stretched over 4,800 feet. Try parking that bad-boy! Interested in learning more? YouTube user Geoff Mackley posted this super cool video collection of some rigs in action:
Now, our friends in Africa don't have too many road trains, but they have plenty of other challenges. Even beyond the old and dangerous equipment in some of the poorer regions, truckers here have to navigate dodgy roads, border crossings, and layers of paperwork just to keep moving. At some borders, paperwork and long lines mean drivers will sometimes have to camp out for more than a day or two. Eek! If you have some spare time, check out the below video by the guys at Vice. It chronicles an especially tough journey by some American truckers as they haul goods for the United Nations.
Finally, truck drivers south of the border can encounter some pretty dangerous trails. Perhaps the most famous is the North Yungas Road in Bolivia. This is the 35-mile mountain trail known as the "Death Road." With narrow switchbacks, huge drop-offs, and barely any room to pass, 200-300 people lose their lives here every year. The road reaches more that 15,000 feet in elevation and most of it is only about 10 feet in width. Guardrails? Barely. For a better idea, have a look at the short video from BBC's Top Gear TV show.
When you think about truck driving being tough, take a second to consider the brave and rugged individuals that share this important occupation all around the world. Don't forget to thank a driver for their hard work and dedication!
Trucking is good business in this great country of ours, especially if you're driving with Smith Transport! We offer great pay, benefits, and top-notch equipment so you'll be riding in comfort and style.
If you'd like to learn more, just visit us at smithdrivers.com and contact a recruiter today! Get social with us and follow Smith Transport on Facebook and Twitter.