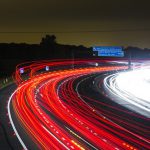 October 6, 2015 10:10 am
Comment
Once again, the Commercial Vehicle Safety Alliance (CVSA) has plans in the works to conduct an important, much-needed safety check all across North America this October. For the campaign, CVSA is partnering with the Federal Motor Carrier Safety Administration (FMCSA), as well as state, provincial, and local law enforcement. The transportation industry is getting involved, too. So what's the big to-do? It's Operation Safe Driver!
Operation Safe Driver has been around since 2007 and its goal is to reduce the number of deaths and injuries resulting from crashes involving trucks, passenger buses, and personal motor vehicles.  The program won't just target truck drivers; it'll seek to educate the non-trucking public about how to stay safe on the road and how to properly interact with general commercial traffic. When it comes to road safety, we're all in this together!
All of us at Smith Transport do the best we can to keep our drivers healthy and our equipment in top condition. With a mentality that values safety, we welcome Operation Safe Driver safety checks in the across North America. Interested in knowing exactly what the CVSA and other partners will be up to?
Well, in particular, the authorities involved will check safety belt use, conduct roadside inspections, and increase safety checks for commercial vehicles. They'll also be working on improving driver regulatory compliance while implementing commercial driver educational and awareness programs. For the full story, take a look here.
Safety is our number one priority, and an enduring commitment to safety is part of our daily landscape. We feel a sense of responsibility to America's motoring public that drives us to cutting edge safety technology and instruction. We encourage everyone this summer to keep safety top of mind, no matter when or where!
Looking to start your truck driving career at a place that cares about each and every driver, offers second to none equipment, and provides excellent pay and benefits? Get in touch with Smith Transport today!
Contact us at 866-265-3718 or smith-recruiting@smithtransport.com or apply HERE. While you're at it, don't forget to follow Smith Transport on Facebook and Twitter to join the conversation!