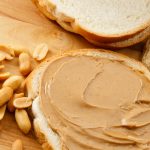 October 19, 2015 8:23 am
Comment
Here at Smith Transport, we have a lot of miles logged in the industry and understand common questions and struggles truck drivers actively face. One of those common yet simple challenges is: what to eat? Of course we know that there are plenty of options available on the road, but are they healthy? Will they hurt or help you stay in shape on and off the clock?
Luckily, the Internet is a great resource for all of us who are watching the scales (both under our trucks and under our bellies). Our friends at The Healthy Trucker are consistently one of the best resources for staying on top of your health. They've provided a great visual key to guide us to what they call, "The Best Foods to Keep on the Truck."
These are ideal options for drivers who are on the go and want to eat healthy. We might add a couple of food items—such as canned chicken or canned veggies—since these are relatively healthy and easy to keep for longer periods of time. If you don't have a mini-fridge in your rig, these will keep just fine anyway.
If you really want to take it up a notch, compare these healthy ingredients with a safe, purpose-built slow cooker for your living space in back. You can even toss these foods into the cooker before a long haul. Just put it on low and look forward to a fine meal when you pull of the road for dinner! Here are a few recipes you may like.
Truck drivers get to enjoy hauling loads behind their trucks, but it's not so fun hauling extra weight with just two feet. By keeping in mind the recommendations from The Healthy Trucker and other online resources, plus the convenience of slow cookers and trucking accessories for mealtime, you can be in the fast lane for a fit and trim waistline no matter where your travels take you!
Speaking of travels, the drivers at Smith Transport know well that they are driving with the best. Not only do we have first rate, well-maintained equipment, but our pay and benefits are sure to please as well. Best of all, we are hiring! Want to get in touch?
Contact us today at 866-265-3718 or smith-recruiting@smithtransport.com. Ready to apply? Click here!
Get social with us and follow Smith Transport on Facebook and Twitter!