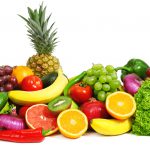 September 25, 2015 11:13 am
Comment
Truck driving is a great way to earn a living in a rewarding career where demand for your talent is high. Whether you're just beginning your driving career or you have a lot of experience, there's one thing all drivers know is important: personal health. But how are you supposed to maintain good health when you're away and on the road? It's actually very possible! Smith Transport has a few quick tips to get you started to a healthy life on the road.
Get In Some Exercise
Of course, exercise is extremely important for good health, no matter what your job happens to be. For truck drivers, this is just as true. Staying seated for long hours and being tempted by greasy fast food options isn't a great recipe for staying in shape. Keep ahead of the curves by making an effort each day to get in some exercise. A little bit of workout time can go a long way. Check out these exercise ideas from The Healthy Trucker.
Not only does moving about make you feel and look better, it makes you more mentally sharp – a must for a career on 18 wheels.
Take a Break with Loved Ones
Enjoying a little break from work life is essential for rest and recuperation. It's also important that you spend this time off well. A healthy way to take a break is in the presence of family and friends. This lowers stress levels and brings comfort and happiness to you and your loved ones. Good company and laughter with the ones you care about the most can be the best medicine.
Psst – driving for a company like Smith Transport will help you do this with generous home leave!
Get Vaccinations
Vaccinations aren't just for schoolchildren. Adults should make sure they stay up-to-date also. Truck drivers spend a long time in common areas of truck stops and other public places. This provides opportunities for transmitting harmful germs and viruses. Check on vaccinations you may need to ensure you're not putting your health (and your road time) at risk. Flu season is coming up so definitely look into getting your flu shot.
Tip: Keep some hand sanitizer in your truck for those times you're not able to wash your hands with soap and water.
Eat Better
We all know that healthy eating is important. It's one of the most important things you can do to feel and look good. What did you eat over the last few days? Are you satisfied with your choices? Next time, try to reach for a healthier option. Your body will thank you!
If you must go through a drive-thru, make smart choices like holding the mayo and choosing a side salad over fries.
Get Your Sleep
Everyone likes to sleep, but it's more than just a nice way to burn a few hours. Getting the appropriate amount of rest is absolutely key to safe driving. The National Highway Traffic Safety Administration estimates that drowsy driving costs about 1,500 deaths and $12.5 billion in property damage every year. We want to see these stats reduced, and we can with more efforts of knowing, understanding, and promoting safer roads and driving regulations.
See also: Interstate Truck Driver's Guide to Hours of Service
Quit Smoking
It's not easy to quit smoking, but it's entirely worth it. We bet you're not interested in yellow teeth, shortness of breath, and being at risk for numerous types of cancers. Smoking causes about half of a million deaths in the U.S. every year, a scary realization that this bad habit is more serious than many may think about. Get support in quitting and be on your way to putting your health in the fast lane!
Choosing a healthy lifestyle isn't always easy. Maybe tomorrow won't be the big day you stop smoking, start jogging, and begin a better diet, but a little change here and there is how you get there (and well worth the effort).
Want more truck driving tips? Subscribe to the Smith Transport blog and give us a follow on Facebook and Twitter.
If you're interested in driving for the pinnacle of truck driving companies, come on over to Smith Transport! Contact a recruiter at smith-recruiting@smithtransport.com or at (866) 265-3718. Or, go ahead and easily apply online here.