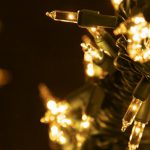 December 8, 2014 2:56 pm
Comment
The holiday season makes for a joyous, holly jolly time for all. There are many reasons to love this time of year, but there is a way to make your spirits even brighter this December: applying to join the Smith Transport team!
A new year is near and it could be the best time for you to switch to fulfilling, rewarding and exciting truck driving career at Smith. Here's why:
We Offer Drivers What They Value
Smith Transport is classified as a "Mega Carrier" but we're headquartered in the quaint hometown of Roaring Spring, PA. This allows us to maintain a position in the market where we have access to large quantities of freight without the headaches and confusion of a large corporation. We're part of a community where family values and friendly neighbors are the normal way of life, and the way we treat drivers directly reflects that normal way of life. Our business is small enough that we operate in a team environment while we get to know each other personally, however; we are large enough to be a major industry player.
Great Pay Package
Because Smith Transport wants to treat our drivers well, we've revamped our pay package to give our drivers more money. We know our drivers work hard and we want to reward them by offering an improved pay package. Base pay, loaded or empty solos, is up to $.41 cpm. Drivers are also able to earn more money in our monthly bonus program, PLUS pay for stop off, layover, detention, short haul, vacation and 100% No Touch Freight. Wouldn't that be a pretty fantastic holiday gift?
Top-of-the-Line Equipment
Whether you're new to truck driving or an experienced driver, there's one thing most all drivers agree on: it's great to ride in style. Smith Transport is constantly looking at ways to improve the lifestyle on the road for our drivers, and this includes first-rate equipment. Our tractors consist of Peterbilts and Freightliners, and we don't scrimp on the chrome. If you like to take care of the equipment you drive and want to ride in style in 2015, you're in the right place. Check out our truck gallery here.
Awesome Benefits
At Smith, our truck drivers are our most precious cargo. That's why we offer amazing benefits for our employees and their families. They deserve to live a healthy and happy life. If you make good choices ahead of time–such as driving for Smith Transport and reaping the benefits–you'll be healthier, financially stable, and save time and money down the road. Take a look at some of the benefits you can elect when you drive for Smith:
Medical/Prescription
Dental
Vision
401(k)
You can also take advantage of company-paid benefits such as life insurance and short-term disability. Benefits through Smith Transport means affordable care that you and your family needs to stay healthy and secure. There's no better way to make your spirits brighter!
Providing the Things We Need
A huge perk of being a truck driver is that your job is an extremely important one. Drivers transport goods and materials the public depends on every day: food, clothes, supplies, and everything in between. American Trucking Associations says that trucks carry more than two-thirds of the tonnage shipped in the U.S. As a driver, you are prized and crucial to our nation's economy. Join a profitable and valuable industry!
The Open Road
For many who enter truck driving, the thought of life on the open road is enticing. It is true that drivers spend long periods away from home, but they also enjoy some of the most beautiful scenery in the country. Imagine traveling along a mountain road, enjoying breathtaking views while getting paid to do so. Truck drivers are often people who enjoy working independently and with solitude, enjoying the time in the cab of a truck. This can give you a sense of happiness and freedom, definitely making for brighter spirits this holiday season!
________________________
Ready to drive equipment that's second to none, be part of an Elite Fleet, and develop personal relationships with colleagues rather than being "just a number"? If so, Smith Transport is the perfect home for your talents as a professional driver.
Visit smithdrivers.com and contact a recruiter today!