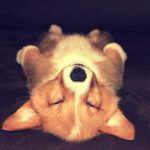 July 23, 2014 10:07 am
1 Comment
Being a truck driver is a FANTASTIC career (especially at Smith Transport!) Truck drivers are able to help America move forward by providing families and businesses with the supplies they need. The employment opportunities are endless, and drivers are able to experience freedom on the open road. The trucking industry offers many rewarding perks! In addition to all of the wonderful aspects of a trucking job, there are also unique facets that sets it a part from your common 8:00 – 5:00 work day, which leads us to the Hours of Service rule and why it's important drivers meet rest requirements.
The Federal Motor Carrier Safety Administration implemented the Hours of Service rule for truck drivers in 2013. It contains an 11-hour daily driving limit and 14-hour work day limit. Here's a quick rundown of the rule:
Limit the maximum average work week for truck drivers to 70 hours, a decrease from the previous maximum of 82 hours;
Allow truck drivers who reach the maximum 70 hours of driving within a week to resume if they rest for 34 consecutive hours, including at least two nights when their body clock demands sleep the most – from 1-5 a.m., and;
Require truck drivers to take a 30-minute break during the first eight hours of a shift.
So why did the FMCSA update and enforce this rule? Because rest and safety go hand-in-hand.
Sleep and fatigue aren't new issues in the trucking world. Drivers are required to drive long distances for extended lengths of time, and time is of the essence in the transportation industry. But transporting goods in timely manner is not the most important goal–it's safe roads. Smith Transport is committed to safety, and that's why we want to inform our readers of sleep-deprived risk factors and why it's crucial truck drivers get the rest they need and deserve. Let's dig a little deeper…
Sleep plays a vital role in good health and overall well-being. Getting enough quality sleep at the right times helps protect our mental and physical health, quality of life, and safety. It helps our brains work properly–while we sleep, our brains are preparing for the next day. It's forming new pathways to help us function at an optimal level and remember information. Sleep also helps us pay attention, solve problems, control our emotions and behavior, and make decisions. Being able to effectively pay attention and function throughout the day are key factors in fulfilling a truck driver's day-to-day duties. When it comes to being behind the wheel, having enough sleep is essential.
Poor-quality sleep leads to:
Increased fatigue;
Decreased alertness, and;
Impaired performance in a variety of cognitive psychomotor tests.
Lapses of attention are more likely to occur when a person is sleep-deprived. It's an extremely dangerous situation when someone experiences these symptoms behind the wheel of an 18-wheeler because they have slower reaction times and make more mistakes. Furthermore, the damage from sleep deficiency can occur in an instant (such as a vehicle accident.) Fatigue contributes to human error and consequently to many–sometimes catastrophic–accidents. The National Highway Traffic Safety Administration estimates 100,000 police-reported crashes are the direct result of driver fatigue each year.
Some people aren't aware of the risks of sleep deficiency. In fact, they may not even realize that they're sleep deficient. Even with limited or poor-quality sleep, they may still think that they can function well. For example, drowsy drivers may feel capable of driving. Yet, studies show that sleep deficiency harms their driving ability as much as, or more than, being intoxicated. Ever seen the show MythBusters on Discovery Channel? They conducted a "Driving Tired" study to test to which was more dangerous: driving without shut-eye vs. driving under the influence of alcohol. Although both situations–consuming alcoholic beverages and staying awake all night–clearly impaired both drivers' skills and caused them to make mistakes, the lack of sleep had more dangerous effects. Whether or not this study is 100% accurate, it does give us a wake-up call that driving tired = driving impaired.
Sleep deprivation affects how a person thinks, reacts, learns, and works on a daily basis. It's imperative for truck drivers to be healthy and meet rest requirements to function well throughout their driving journeys. The great news is that the human body is an amazing miracle and has the ability to heal and replenish itself. A good night's sleep can lead to a productive workday and even more importantly, safer roads. So let's all ensure we get some quality shut-eye before getting on the road!
Interested in driving for Smith? Contact a Smith Transport recruiter today
Click or call:
One Response