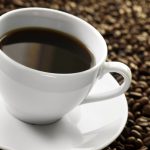 April 15, 2014 2:36 pm
Comment
When it comes to the working adult's typical everyday schedule, many people have a similar routine: wake up, work, lunch break, work, home. But this isn't the case for truck drivers; drivers have a unique lifestyle. Their daily job duties require them to work unusual hours on the road to transport the necessary goods in a timely manner. An unconventional work schedule leads to unconventional sleeping habits, so it's not uncommon for many truck drivers to drink coffee, tea, and sodas to wake themselves up. While caffeinated beverages or caffeine pills may seem like the answer to perking up at 4:00 AM before hitting the road, it's not the healthiest solution.
There are numerous negative side effects to consuming caffeine on a regular basis. Caffeine is highly addictive, with strong side effects upon withdrawal. With that in mind, it's helpful for drivers to be aware of other alternatives to increase alertness. For those caffeine-lovers, here is some great information from Smith Transport that you may find valuable:
High consumption of caffeine may cause the harmful side effects such as:
Raised blood pressure
Insomnia
Indigestion
Headaches
Dizziness
Nervousness and restlessness
Irregular heartbeat
Accelerated bone loss
Stomach irritation
Nausea
Increased heart rate
Increased risk a gout flare-up
Increased cortisol secretion (cortisol AKA "the stress hormone")
Depending on the amount and frequency of caffeine consumption, current state of health and other considering factors, these effects can be mild, moderate, severe or completely nonexistent. Even so, it's evident caffeine isn't the healthiest substance to put in your body. The good news is there are alternatives that will give you a boost of energy.
Caffeine Substitutions:
Teeccino and Cafix – These are two caffeine substitutes often found in health food stores. They are primarily made from grains, figs, chicory and beetroot. These products have had great success in mimicking the familiar taste of coffee, without any caffeine whatsoever.
Ginkgo Biloba – This is an herbal extract used for centuries in Chinese medicine. It increases blood flow, particularly to the extremities. People have reported better focus, well-being and creativity when taking this herb.
Ginseng – Ginseng is an extract derived from the ginseng root. It increases blood flow, and like coffee, has a stimulating effect. It's shown to reduce depression and stress.
Ice Cold Water and a B12 – Ice cold water first thing in the morning can shock your system into a metabolic furnace. Combined with vitamin B12, it's an excellent way to jump-start your engine. It's known for its mental clarity and energy enhancing properties. It also plays a role in melatonin production (a hormone that regulates healthy sleep cycles.)
Stretch – It sounds simple, but stretching in the morning ignites oxygen metabolism in the blood, sending oxygen rich cells to the muscles and the brain. This sparks an alert to the body and leaves you feeling more energetic. Stretching also helps the circulatory system better deliver nutrients to muscle tissue, which is crucial for sedentary drivers.
If you're a truck driver and drink caffeine daily on the road, try these non-caffeinated options for a week or two and see how you mentally and physically feel. You may be surprised that you don't necessarily need those cups of coffee before driving. Remember that any of the above substitutes will take time to work as your body deals with caffeine withdrawal. Caffeine is powerful but in time, your body will get used to the lack of caffeine and embrace other choices.
Interested in becoming a part of the Smith Transport team? If you are called by the allure of steady work and the opportunity to hit the open road with Smith Transport, then applying now is your first step. When applying to drive for Smith Transport, you can choose from a number of open positions and we offer great pay and benefits packages. Smith Transport is a trucking company unlike any other. We treat our employees like family members and take pride in taking good care of all of our employees. If you're looking for a career that not only pays well, but is also enjoyable, drive for Smith Transport!
APPLY HERE or call 866-265-3718. Don't forget to like us on Facebook!