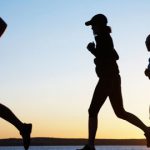 March 24, 2014 9:17 am
Comment
If you're a truck driver and driving Over the Road (OTR), you spend weeks at a time behind the wheel. You're able to experience great adventures, beautiful scenic routes and transport the necessary goods during your voyage. Over the Road living is something a driver must adjust to, but what about your time off when the OTR job is completed? Once you've finished your journey, you may ask yourself "What are the best ways to spend my time back home?"
With some time on your hands and other goals in life you would like to accomplish, Smith Transport wants to give you a few ideas on ways to spend your time off. Some are productive, relaxing, fun and out-of-the-ordinary. Some can make you feel accomplished, stress-free, creative or even restore your energy levels.
Here are a few ways to spend your time off when driving OTR:
Spend time outdoors – camping, fishing, swimming, hiking, rafting/canoeing, gardening, horse riding, paintballing, snorkeling, skiing, skydiving, golfing, sailing and going on nature walks
Do arts & crafts: scrapbooking, pottery, candle making, drawing, weaving, beadwork and beading
Attend a paint class
Fix your household objects
Pamper yourself – get a massage or facial
Learn a new hobby
Spend time with your spouse and family
Find new recipes to cook
Bake a dessert for your family, friends or neighbors
Start a blog or write a journal
Take a vacation
Clean out your attic
Browse the Internet to learn how-to's or new facts
Redecorate your home – rearrange furniture or repaint your walls
Contact and reconnect with old friend or out-of-town relatives
Exercise in your home, at the gym or go on walks around the neighborhood
Go to a local park
Donate clothes, canned foods and other items to nonprofit organizations and community-based programs
Walk or run a marathon
Research local festivals and events to attend
Read a good book
Attend the movie theatre
Volunteer at a non-profit organization
When you complete your OTR journey and have time away from your trucking career, take these tips into consideration. Whether you're looking to be productive, adventurous, relaxed or gain new experiences, we hope you now have plenty of ideas!
Interested in driving for Smith? We'd love for you to apply. When applying to drive for Smith Transport, you can choose from a number of open positions. We're currently looking for solo and team company drivers in its van division. There is also a need for tank drivers. We offer great pay and benefits packages. Smith Transport is a trucking company unlike any other. We treat our employees like family members and take pride in taking good care of all of our employees. If you're looking for a career that not only pays well, but is also enjoyable, drive for Smith Transport! Click here to apply or call 866-265-3718. Don't forget to like us on Facebook.