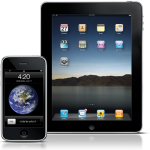 March 17, 2014 2:06 pm
Comment
Managing family life from the road is one of the biggest challenges for many truck drivers. They face more than the daily responsibilities of driving a truck; there's often a family at home coping with every day life. The stress of being away from home and missing family time can be difficult to deal with at times.
If you're a driver away from home (or adjusting to a truck driving family member out on the road), Smith Transport is here to tell you a few simple ways to stay in touch while on the road. What could we be referring to? Why, the Internet and smart phones, of course.
If being on the road prevents you from seeing the important people in your life in person, technology – and a little creativity – often can help erase the distance between you. Here are a few ideas to help you stay in touch through digital technology while on the road:
Send e-cards – Send e-cards to friends and family. Many sites offer them for free, including 123 Greetings, American Greetings and Blue Mountain. The cards are often customizable and available for occasions like birthdays, anniversaries, weddings, get well, pets, friendship, family, thank you, congratulations, encouragement, just because, and funny to make your loved ones laugh a little. The e-cards can be shared via email or social media sites.
Tip:  Take a few minutes and enter family and friends' birthdays, anniversaries, etc., into your personal calendar and set reminders.
Start a blog: You can create your own blog for free on popular platforms such as Blogger and WordPress. The blog sites are user-friendly and you'll be online in minutes. It's a great way to keep others informed about your life as well as providing a creative outlet. You can include photos and videos within blog posts for a more interactive experience. Invite family and friends to follow your blog and post comments so you can have convenient online conversations. Blogging does take time, but if you enjoy writing and want to spend some time blogging about your trucker journey, go for it! Your loved ones will love it.
Get social: Facebook didn't reach a billion users by accident. Most everyone you know is likely engaging on Facebook and other popular social media sites, including Twitter, Instagram and Snapchat. If you have a smart phone, download these free apps. They're fun and make even your most far-away relatives feel closer to you.
FaceTime: Be in two places at once with Apple's FaceTime, a feature on all iPhone 4 versions and up, including the iPod touch and iPad2. This tool allows you to video chat with anyone else who has the FaceTime feature. It's a great way to talk "face-to-face" with family and friends. With a tap, you can make video calls and be there in person, even when you're not.
Skype: Skype has been around longer than FaceTime, and to this day is still a popular tool for video chatting. It makes it simple to share experiences with the people that matter to you, wherever they are. Just download the Skype app on your phone or on your computer from skype.com. Skype-to-Skype video calls and instant messaging are free. Skype is for doing things together, whenever you're apart.
Tip:  If you have children, create special times and activities for you and the kids during video chats. Make a special effort to give them time they can look forward to spending with you by scheduling regular video chats. Create a theme or activity that is uniquely theirs. Read a story or work on a craft together. Create a project they can continue until your next call – for example, a scrapbook or some kind of artwork that you each can share on the next call.
While it can be challenging as a truck driver to be away from family, luckily there are ways to stay connected through technology. Consider these tips from Smith Transport next time you're on the job and want to stay in touch with your spouse, significant other, children, siblings, relatives, and friends. You'll feel happy knowing you're fulfilling your truck driver duties while keeping up with your loved ones.
Interested in driving for Smith? Give us a call at 866-265-3718 or click here to apply online! Don't forget to like us on Facebook.