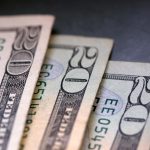 February 3, 2014 8:09 pm
Comment
Because Smith Transport wants to treat our drivers well, we have revamped our pay package to give our drivers more money. We know our drivers work hard and Smith Transport wants to reward them by implementing a new pay package!
Life as a driver for Smith Transport offers many unique advantages. We are classified as a "Mega Carrier" with the Federal Motor Carrier Safety Administration, but we are headquartered in the quaint hometown of Roaring Spring, PA. This allows us to maintain a position in the market where we have access to large quantities of freight without the headaches and confusion of a large corporation. We are part of a community where family values and friendly neighbors are the normal way of life, and the way we treat drivers directly reflects that normal way of life.
Let's give you an overview of Smith Transport's new pay package:
Base Pay: Loaded or Empty Solos up to $.41 cpm
Monthly Bonuses: You'll be able to earn more money in the monthly bonus program. If you have a down month for one reason or another; you can recover and make a bonus the very next month. No more waiting on quarterly bonuses.
10,000 miles $.01cpm
10,500 miles $.02cpm
11,000 miles $.03cpm
12,000 miles $.04cpm
Stop Off Pay: 
First Stop – $20.00
Second Stop – $30.00
Any Additional Stop – $40.00
Layover Pay: $96.00 after 24 hours
Detention Pay: $12.00/hour (Paid in 15 minute increments after 3 hours; $84.00 maximum)
Vacation Pay:
• 0-6 Months: 1 week
• 1 year: 1 week
• 3 years: 2 weeks
• 8 years: 3 weeks
We raised your per mile rate on shorter trips. These shorter trips are a necessity to service our customers and we want you to succeed financially while we accomplish unmatched service.
Short Haul Pay:
1 to 50 miles $.60 additional pay per mile.
51-100 miles $.40 additional pay per mile.
101- 200 miles $.12 additional pay per mile.
201 to 300 miles $.05 additional pay per mile.
Unload Pay: $75.00 Full Trailer, $37.50 Half Trailer, $25.00 Pallet Pull Off
NYC/Long Island Pay: $50.00
This NEW PAY PACKAGE is in addition to Smith Transport's other outstanding advantages including:
Chromed out Peterbilt & Freightliners all equipped with APUs
400 new trailers
Weekly or bi-weekly home time
Outstanding medical benefit package

Paid Orientation
Bring a Buddy to Orientation and get a $1000 referral bonus
No Forced NYC, No Hazmat, No Canadian Freight
You will LOVE Smith Transport's new improved pay package. Do you want to be part of an elite fleet and drive equipment that is second to none with great pay? Smith Transport may just be the perfect home for your talents as a professional driver. We are hiring drivers now and encourage you to apply here!
Don't forget to like us on Facebook and join the conversation.
*6 months required experience.