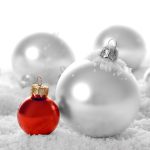 December 23, 2013 10:00 am
Comment
Smith Transport is thrilled about the holidays! It's the most wonderful time of the year. It is finally upon us, and the beautiful lights, decorated trees, and cheer are all over. There is no better time of the year (unless you are Scrooge or the Grinch.) Here are the 25 best things about the holidays:
1.         Christmas trees
2.         Ice Skating
3.         Mistletoe
4.         Carols and Christmas music
5.         Lights
6.         Chance of snow
7.         Vacation time
8.         Classic Christmas movies
9.         Hot chocolate
10.       Eggnog
11.       Wearing fuzzy socks
12.       Gingerbread men and houses
13.       Time of giving
14.       Stockings
15.       Snowmen
16.       Ornaments
17.       Comfy blankets
18.       Christmas parties
19.       Tacky Christmas sweaters
20.       Presents
21.       Treats and desserts
22.       Snuggling
23.       Fireplaces
24.       Spending time with family
25.       The holiday cheer — the entire season brings a smile to your face and just all around happiness. It is such an amazing time of the year!
Smith Transport wishes all of our employees, drivers, their families, and your family Happy Holidays and Happy New Year!